Guns, Germs, and Steel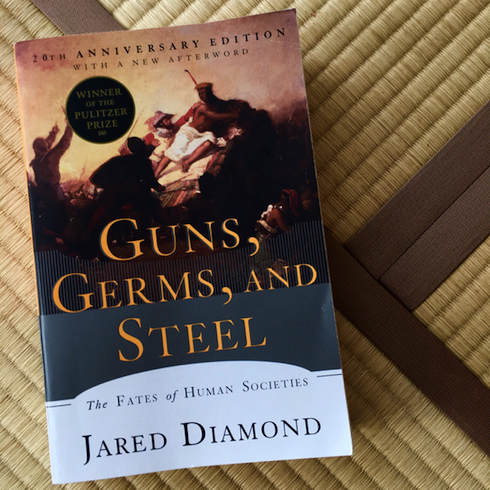 Up until now, I used to post the cover of the books I completed on Instagram.
From now on, I will post them here, in this classical blog. A friend told me I was an ass for posting book covers on Instagram, potentially making friends and family (almost 100% of my Instagram followers) angry at my prententiousness.
OK, so that was a fun ride. I'll post here instead. Almost nobody reads this blog, so I'm safe and I can focus on my book timeline goal. What did I read, when and what quote I could snapshot out of it.
Guns, and Roses
East-West, North-South, geographical partitions. I had to read it.
In the reading list, this book points at The Descent of Man and Before the Dawn.